By Becky Carr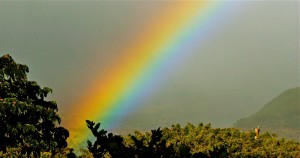 Can multi-channel distribution channels take you over the rainbow?
In the market for a product? For the consumer, items as simple as a set of golf clubs, a new television, or a washing machine can be purchased through a multitude of retail and on-line outlets. For businesses, the choices are equally as pervasive for things from office supplies to network providers to software applications and more.
Is there a business that exists today that doesn't have a multi-channel distribution strategy? In order to maximize the market and revenue opportunities, companies must develop a broad ecosystem of partners. Whether to reach a new segment of the market, expand geographically or augment a proposition, partnership are essential. There are a number of models to choose from and getting it right can mean exponential growth to your business. Partner models and the corresponding go to market approach need to be integral to the business strategy. They must compliment the overarching business objectives and be managed equally as rigorously as the direct sales channel. Determining the model - sell to, thru or with is based on the strategic objectives for the business. Regardless of the relationship model, there are four critical elements that must be addressed in order to have a mutually beneficial relationship:
Rules of engagement: Governance and specificity is critical. The ultimate goal is to extend each company's revenue and market opportunity so mitigating channel conflict for sales and ensuring clients don't get in the center of debates are cornerstone.
Support tools and resources: From extranets to CRM tools to marketing collateral, and proposal materials - each needs to be easily accessible and kept up to date.
Brand Guidelines: From use and positioning of the name, logo and product, to pricing and market messaging. Collaborating on joint propositions and collateral will yield the greatest benefits.
Shared Marketing Plans: Transparency and collaboration is the only way to go. Extending the reach of your message and optimizing marketing funds is a winning solution.
Oh the places you'll go by having well managed and governed channel partners.
New markets will open up and revenue will rise. Look at Starbucks who 10 years ago only sold their coffee within the confines of their comfortable stores. Today, their distribution partners make up nearly 20% of their overall revenue. Pick any B2B technology company and you'll be hard pressed to find one that doesn't leverage partners to extend its reach and value – from Cisco to HP to IBM to SAP and more.
Conversely if not properly cared for, distribution partners can either tap already stretched corporate resources, harm your brand image or deter customer relationships. Just as in a lasting marriage, partnering companies need to quickly move from the honeymoon phase and work on the relationship every day.
Multi-channel distribution models are table stakes in elevating shareholder value by delivering solutions that address the clients' needs. Doing it right can take your business to new heights. Leverage best practices from those who have managed successful partner programs and oh the places you'll go.
Tell us about your Channel best practices...or help us all learn from your mistakes...we'd like to hear your battle stories.