By Becky Carr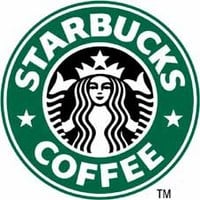 I just finished reading Onward by Howard Schultz and have to admit it was brand envy that drove me to learn more. Here is a company that has turned itself around despite the macroeconomic environment. How is it that a company who exemplifies luxury grows despite the turmoil around them? If Starbucks can get $5 for a cup of joe – and have customers who do so daily - why can't other businesses demand higher prices for their wares and keep them coming back for more?
It all comes down to customer loyalty – but I would submit, it starts with employee loyalty and a brand they can be proud of. Starbucks continued to innovate and improve operational efficiencies, they remained steadfast in their focus of delivering a differentiated customer experience but more importantly they created an environment where their employees were empowered and built a brand they could be proud of.
I've yet to speak to a CEO who wouldn't describe their business as customer centric. But are they really doing everything possible to differentiate the experience and creating emotional connections for their customers and employees? Are they listening to their customers and then acting on the feedback? Are they empowering their employees and making them part of the bigger business picture? Are they part of something that serves the greater good in the world?
Customer loyalty can not be a stand alone initiative with a team of people whose charge it is to measure and act on customer relationships. It truly starts top down, but then must be woven throughout the business. Employees need to be held accountable. The very heart and soul of the business needs to be grounded in providing a fulfilling customer experience to its clients - each and every time. And the most successful businesses recognize that it's their responsibility to give back to the community and the environment in order to build pride and respect in their brand.
There has been so much written about how to improve brand and customer loyalty from marketers and analytical geniuses. The real life case study that Howard Schultz authored depicts the depth to which a company needs to go in order to fully realize the rewards of an admired brand. And the rewards speak for themselves through shareholder value, revenue growth and profitability.
Espresso anyone?
(Note: The Starbucks logo is the property of Starbucks and used for illustration only.)