by Becky Carr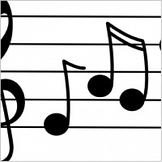 Just imagine what it would be like if a conductor took the podium in front of a packed house at Carnegie Hall, handed out new music to all the instrumentalists and expected them to make beautiful symphonic sounds. That's what launching a marketing campaign without sales alignment would be like. Playing from the same sheet of music does not mean literally passing it out with instructions, rather it requires a well orchestrated and coordinated plan with the common goal of making beautiful music and delighting the audience.
B2B Marketers beware – your most important lever to accelerating share and acquiring and retaining clients is your sales force. Yes, you need to have the foundational elements in place from a solid web presence, multi-dimensional and integrated campaigns, and analyst and press support, but if sales isn't on board, you're wasting your time and your company's budget.
To achieve that symbiotic relationship with sales and capitalize on productive campaigns, here are 5 essential elements:
Solicit input and take it to heart. Get sales involved upfront in the process. Cultivate a group of trusted sales advisors to provide their suggestions and then act on them. Just like a good customer testimonial, there is nothing better than sales teams promoting the campaign.
Know Your Audience. What motivates sales? Compensation and competition. Make sure to lay out the value of the campaign in terms of how it will retire quota and increase revenue. Tout best practices amongst sales to invoke the competitive spirit in them.
Define (and automate) lead process. Gain sales agreement on what constitutes a qualified lead and how it should be acted upon. Automation through CRM tools gives sales full visibility on the disposition of their client or prospect and prepares them to act accordingly.
Target jointly developed KPIs. Agree on the goals of the campaign for both sales and marketing. The KPIs need to tie back to the broader business plan. Be transparent in reporting on the results and do so frequently.
Over Communicate. Don't expect the focus to remain top of mind unless you keep it there. Leverage every medium possible from intranet, email, texting, podcasts, social media and more. Promote the successes. Every sales person will want his or her conquest publicly celebrated.
Executing a high impact marketing campaign is like conducting a symphony. All musicians (marketing elements) working in harmony to create beautiful music (revenue).