By Becky Carr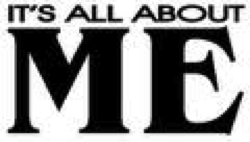 You're trapped. The person you've been seated next to during a 4 course dinner has a lot to say. It's amazing that his plates are cleared away without even a trace of a crumb because he hasn't stopped talking since they took the order. You just met this person yet know more about him than you know about your closest friends of 20 years. Finally over coffee he says "So enough about me, what do you think of me?"
Now pretend you are a prospective client sitting in a briefing where for 3 hours straight the sales team pontificates about how great their services are. You now know so much that you could practically build the service yourself. What you really need is a solution to elevate your workforce productivity and deliver on a double-digit growth plan.
Companies who shape their value propositions around the positive impact their services will have on their customer's business will reap the benefits including higher share of wallet and strong customer loyalty. Yes you need to describe the service you offer in detail and call out the key differentiators but most important and often missing is the link back to how it will improve their business. The more you can quantify the impact and show examples through case studies, the better off you'll be.
From company websites to collateral to webinar topics to sales training and more, your offerings should represent themselves in the context in which they will help your customers. If your target audience is a CIO, perhaps they are looking for ways to expedite delivery of new applications to their employees. Or they have to find significant cap ex reductions before the end of the year. Cloud solutions may be what they "buy" but it's a means to an end. If your target audience is a CMO, they are going to be drawn to a blog or webinar that will educate them on how to maximize effectiveness of a social media campaign.
In a B2B sales environment, sales teams need to be trained and provided with the context in which their services will better enable their customer's business. Yes they need to know the technical details and differentiating attributes, but put in the framework of what it will mean to their prospect.
It all comes down to knowing your audience and what their objectives are. After all, it's really not all about you, it's about what you can do for them.