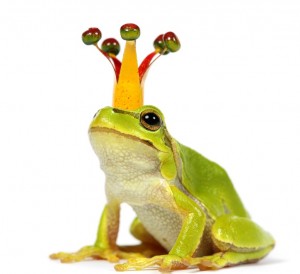 I am so tired of hearing that phrase: Content is King. Content is simply a means to advance the conversation - to interest potential buyers into finding out more about your product, and to shape how they feel about your brand amongst all the others competing for your attention.
Maybe all the hoopla around content marketing is because the cost of distributing content has plummeted. You no longer have to take out full-page ads or spend a fortune on direct mail. The internet has made distribution practically free. But there's the rub. With the low cost to distribute, the amount of "junk" has skyrocketed. So getting our content through the noise and actually engaging our audience is not about how deep our pockets but how strong our inbound marketing and brilliant our content. OK, so compelling, informing, and/or entertaining content that engages is essential. Relevant content strengthens your SEO, increases your on-line authority, drives lead generation and can even improve your AdWords Quality Score. But it still ain't King.
And neither is "Conversion". We talk and talk about how to get prospects to "convert", to give us their precious email addresses and the right to follow-up with more content in the future. Well, I can get anyone to give me their info if I give away free iPads. And they can instantly unsubscribe the next time they get something from me. (Most people have an email account they use just for this purpose and where they expect all the junk to go to anyway.) Of course conversions of true potential prospects are the heart of a strong lead generation program: you can't get to Home until you've gotten to Second Base.
But in the end, the Customer is King. Who they are, what they need, how we help them, and how they feel about the relationship on an on-going basis, is King. According to a report by Frederick Reichheld of Bain & Company, acquiring a new customer can cost 6 to 7 times more than retaining an existing customer. Existing customers are our best prospects for cross-selling additional features and other products. They are a built-in marketing research team to help with product development.
So what I'm advocating is that as marketers, we need to spend at least as much time worrying about our Customer Experience Index* (CxPi) and our Net Promoter Score (or your preferred Customer Loyalty metric) as we do our monthly conversion rates. A little more attention in this area can provide greater revenue lift, at a lower cost, than just about any of our content creation efforts.
Oh yeah, and happy customers are a constant source of good content (case studies, testimonials, videos, etc.) too.
*CxPi is Forrester's Consumer Experience Index. It measures the revenue benefits from 3 sources, and across 13 industries:
Incremental purchases from existing customers in the same year.

Revenue saved by lower churn.

New sales driven by word of mouth.
A free summary of the report and its methodology is available
here
.