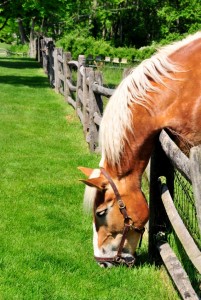 No matter what it is, how important or pressing, how successful it'll be, how committed we are to it; it will never be as seductive as what's about to come and is just on the periphery.
Why do we click over to our inbox in the middle of another project? It not only offers the comforting rationale that we need to stay connected... to boss, to co-workers, to clients...it offers an excusable reason to escape. And we so want to escape...Green Grass and High Tides Forever....
We (the responsible ones) know that we can't (won't) abandon our deadlines or responsibilities of the immediate, but the siren of "What's Next" is damn hard to resist. And what price does our immediate work pay for that momentary break? World class athletes swear that only by continuing through the break points - when your mind tries to steal you away, to get you to back off - will you develop the strength and resolve and focus required to win.
The reason "What's Next" is so alluring? We haven't yet experienced the "What's Hard" about it. As soon as we do, we'll hear the siren again. But if you have pushed through, and refused to succumb, you will be stronger for the next time you hear the song.