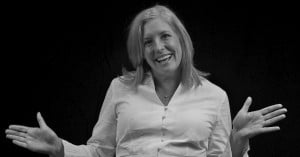 "Sometimes, you just get your butt kicked."
Quote recently from the winningest (yes, I know it's not a word) coach in college basketball, Mike Krzyzewski after a pretty bad loss. While the beat down was not easy to watch and not the desired result, it will provide some necessary teaching moments.
Does your company see failure as an option? Do you foster a culture where blame isn't assigned but rather lessons are learned? If you aren't willing to fail, if you always wait to execute perfectly, you will miss opportunities.
Now, I'm not saying that failure always leads to success down the road. But, I am saying that if you aren't willing to take a chance, if you aren't willing to fail…you won't succeed.
Failure is an option.
I worked for MCI back in the day; the day when innovation and creativity were king. 1-800 Music Now was a very short-lived venture by MCI that allowed users to dial a toll-free number and listen to clips from an album before buying it. It was one of the first ever serious attempts at an e-commerce music store. We jokingly called it…you call, you listen, you listen, you hang up. Not a whole lot of buying went on. People liked the social aspect of going to a music store. While it wasn't a commercial success, no one was fired or demoted. Instead, the creativity was lauded and the entrepreneurial attitude flourished. Today, I would venture to say, the idea doesn't seem so far-fetched.
But it isn't just me who believes this. Michael Jordan, arguably one of the best basketball players in the world, has said this "I've failed over and over and over again in my life and that is why I succeed." Watch this Nike video called "Failure", to hear him in his own words.
So, be like Mike, and celebrate the failures that make you successful.