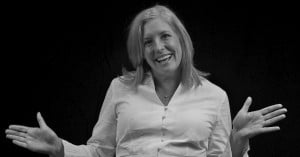 March Madness is in full swing... my favorite time of the year. It kicked off last month with rivalry week and, boy, were there some exciting finishes. That's the great thing about sports…there is always a winner and a loser.
I know a thing or two about rivals from my college days. Our rivalry with the university eight miles down the road is still considered the premiere rivalry in all of college sports. The main reason is year after year both teams are just plain good, some years they are great. You can't have a rivalry if one team always wins.
Rivalries motivate you to be your best and sometimes to be better than your best. NBA Hall of Famer Michael Jordan, a man who had no challengers, often invented rivals. He would imagine all the negative things they had said about him and be inspired to win.
From a business standpoint, MCI was David to rival ATT's Goliath. Everyone in the company knew who the enemy was. Everyone was fixated on beating them. We were number two with nothing to lose, no revenue to protect. That allowed us to be on the offensive, to be innovative, to chart our own path and not play the "me too" game.
So that leads to the 5 things that rivalries demand:
#1: You must work as a team focused on a common goal. There is clarity of task, a common focus: Defeat the enemy
#2: Do your best. Give 125%! No one underperforms against their rival
#3: Focus on flawless execution. You need to plan, brief, execute, win.
#4: Measure and compare: There are winners and losers. Recognize where you stand.
#5: Know your enemy, both their strengths and their weaknesses. Exploit the weakness. Play to your strengths.
And, most of all, remember to keep the pressure on.
With rivalries, you can be down by 10 points and still win at the buzzer!
So, who is your biggest rival?