As the end of 2018 quickly approaches, we find ourselves reflecting on the articles and posts we've written throughout the year. Looking back, we focused on a variety of topics within the broader scope of B2B marketing and sales. From our series on balancing inbound and outbound tactics for meeting revenue goals to our series on increasing bottom of the funnel opportunities and closing deals, it's been a busy year expanding our repertoire and sharing our expertise.
We hope you've enjoyed our posts throughout 2018 and are excited for you to join us for even more in the new year. If you missed any posts, check out our most popular posts from this year. If there's something you'd like to learn more about in the new year, let us know! Use this form or give us a shout on social media.
5 Digital Marketing Trends Sure to Make an Impact in 2019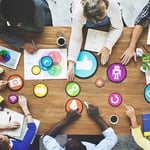 We all know how much digital B2B marketing trends change. These five trends have been on the rise for a few years, but now have enough buzz and interest to truly ramp up in 2019. Have you planned for any of these trends in 2019?
Read more about the marketing trends here.


Generating Web Traffic: Search vs. Social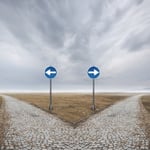 Should you optimize more for search or social? If you are asking yourself this question, you're not alone. As you seek to increase reach, brand awareness, or generate new leads with inherently limited resources, deciding which avenue is best for your audience is key.
Learn how to decide on social or search here.


The Changing Face of Inbound Marketing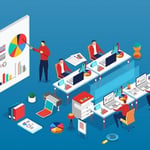 Five to ten years ago, inbound marketing was the hottest topic to hit marketers since sliced bread. But as buyers have been driven into the siloed corners of the internet, the role of inbound in driving revenue has shifted. In part one of this three-part series, we offer a refresher on inbound principles and how inbound factors into today's marketing plans.
See the changes to inbound marketing in this post.


6 Tips to Transforming Your B2B Sales Organization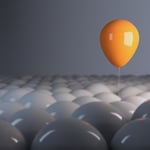 The incredible pace of change in business has accentuated the need for companies to adapt and thrive. Successful growth takes continuous re-calibrating and re-inventing, whether it's innovating the next product, taking customer intimacy to new heights, or driving operational efficiencies. As the face of your organization, the sales teams often holds the brunt of this effort. Transforming a sales organization takes more than just a few training classes, new marketing materials, or new technology tools. It's a holistic process focused on setting the right objectives and incentives.
Get 6 tips to help your sales organization transform.


How to Build a Martech Stack (with template)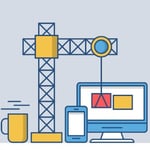 The vast array of marketing technology (martech) can leave your head spinning. Evaluating new technology tools used to be about keeping up with what was new, but now it's all about keeping up with what's right. Whether you've built out a robust marketing technology stack or are looking to implement a variety of new tools, we've compiled five questions that, once answered, will ensure you develop a collection of resources that create value and efficiency for your marketing program.
Learn how you can build the right tech stack for your business.
Thanks again for joining us this year. We can't wait to share more with you in the coming year. Be sure to subscribe for blog notifications — don't miss out!