Can you believe it? It's already June! It feels like the year just started yesterday, but no need to fret. Networking and professional events are a great way to go out and survey what's going on in the marketing world. They are also great for getting new ideas and strategies to bolster your marketing initiatives. Like last month, we have delved into the web to bring you this month's top marketing and public relations events to attend under $50. Yup, you heard it right.
We are also actively participating and attending these events, so if you don't want to go at it alone send us a message and let's plan to meet up. Without further ado, here are the top 5 events you don't want to miss out on this June!
June 13, Wednesday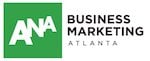 ANA: How to Build a Winning MarTech Stack
Cost: $25/Members, $45/Non-Members
Time: 11:30 am – 1:00 pm
Description: Today's marketers find the use of technology to build, execute and analyze their programs not a "nice to have," but rather a "can't live without." With over 7,000 individual marketing software tools available today — up from 3,500 just 2 years ago — selecting the right technologies and figuring out how to integrate and optimize them can be a daunting task. But don't fear, join our own Anne Marsden as she looks at the methodology to build an effective MarTech stack for your company's unique needs. Scott Davis, VP of Marketing at Calero, will also help dissect a real example of how Calero prioritized, evaluated and implemented a winning MarTech stack throughout the life-cycle of their buyers' journey.
June 14, Thursday

PRSA: Improv Skills for Communications & Creativity
Cost: $25/Members, $35/Non-Members
Time: 9:00 am – 11:00 am
Description: They say laughter is the best medicine, but did you know it can also be a powerful teacher? Join Matt Horgan, associate artistic director of Dad's Garage Theatre Company, for a fun — and funny — interactive improv workshop to sharpen all of the skills required for powerful business communication. Listening, teamwork, commitment and willingness to roll with the punches are all essential to building bridges with colleagues, clients and others in your network. Learn how these skills and more can help lead you to more effective business pitches, presentations and communications with your team overall at this June seminar.
Attendees will walk away with a better understanding of:
How to leverage communication's most powerful tool: listening
Ways to build bridges and connect with your audience
Public speaking best practices
How to pick up on nonverbal cues during conversation
How to say "Yes, And" to change the unexpected
June 19, Tuesday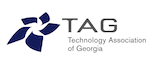 TAG: Leveraging New Technologies in The Cloud (DB, Serverless, A.I)
Cost: $10/Members, $30/Non-Members
Time: 7:00 pm – 8:30 pm
Description: TAG Cloud presents a night to learn more about the latest technologies available and how companies are leveraging them. Capabilities are changing so rapidly it's almost impossible to keep up. The keynote and panelists will discuss successes and failures of adopting some of these technologies.
June 26, Wednesday

AMA: Content & Connections
Cost: $35/Members $45/Non-Members
Time: 6:30 pm – 9:00 pm
Description: Today's marketers are facing numerous challenges. One of the top questions that they're asking themselves is how their products can evolve and stay relevant in today's always-changing, ultra-competitive environment. An easy answer to this question is innovation. But, innovation is a complex topic. And it doesn't apply to just the content you're creating but also the ways in which you're connecting with consumers. The strength of content lies in creating an emotional connection with your audience and where, when, and how you show up in culture allows you to create powerful connections with the right audience.
To help shed some light on how brands can immerse themselves into the game of innovation, the AMA Innovation Marketing Series is bringing together representatives of various corporate brands that are leading the way for "what's next." Panel members include Chris Moloney, Chief Marketing Officer at TaxSlayer, John Webster, Product Marketing at The Weather Company, and Zoe Glade, Managing Director, Digital Marketing at American Cancer Society. The evening will be moderated by Peter Scott, Vice President of Emerging Media & Innovation at Turner Studios.
June 27, Thursday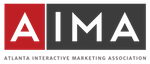 AIMA: Lessons from Unexpected Places
Cost: $40
Time: 5:00 pm – 8:30 pm
Description: Hear from keynote speaker Kat Cole, former president of Cinnabon Inc., and now chief operating officer and president of FOCUS Brands, North America, the parent company of Cinnabon, as she discusses her unique experience forging ahead in the industry and the lessons she's learned along the way — many from unexpected places.
Want to keep up on the latest events taking place in Atlanta?
Follow our Blog.