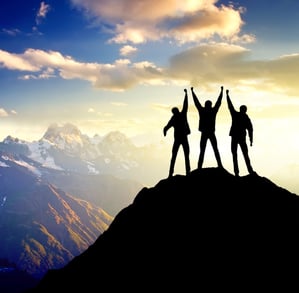 The Challenge
Marsden Marketing was engaged to assist
Vanco Payment Solutions
as it made a complete repositioning from being a general market payment processor, to a specialized processor focusing specifically on the unique needs of faith-based and nonprofit organizations. In 2015, we instituted a complete inbound marketing methodology to attract, engage, and convert Vanco's targeted market sectors.
The Strategy
We created key buyer personas, with deep understanding of each one's unique pain points and needs, and developed targeted content for top, middle, and bottom of the funnel for each persona. We re-designed their website to really speak to our target personas with SEO-specific messaging and a UX that leads visitors to calls-to-action. Their new blog and integrated social media extended the reach and amplified the message.
Next, we fostered relationships with key alliance partners and influencers to share content through guest blogging and cross posting of articles and blogs. Email campaigns and workflows continue to increase site visits, encouraging blog subscriptions and conversions on targeted landing pages for persona-based premium content.
The Results
The overall program has had a transformative impact on the company's digital marketing presence. In just a few months Vanco has seen incredible results in the attract and engage stages of the inbound process:
1,100% increase in organic search in 5 months
1,000 % increase in email-generated visits to the website
Direct traffic has more than doubled
Referral traffic to the site from other sites has tripled from guest blogging opportunities and key influencer marketing
Blog viewership has grown to over 32,000 page views and more than 1,300 new subscribers, up 333% in a matter of months!
Landing pages with conversion rate over 25%
760+ Marketing Qualified Leads
The results that really mater – conversions that lead to sales – are performing equally strong even though it's still early days for the program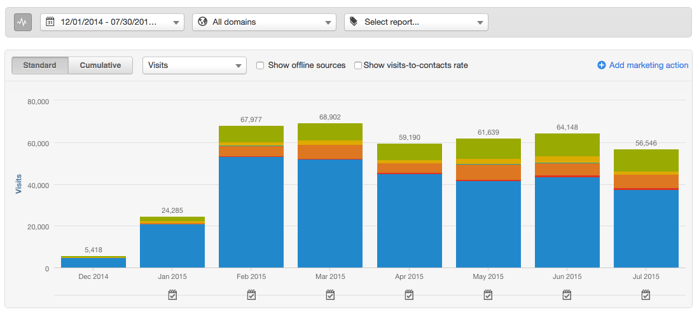 Website Before: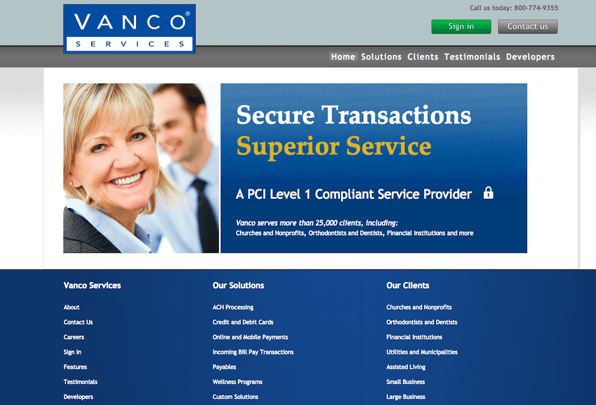 Website After: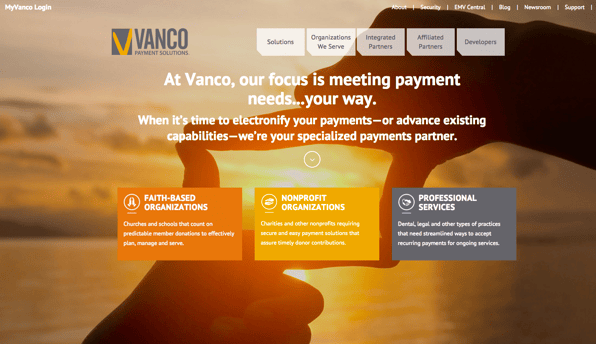 Vanco's inbound marketing program is just getting revved up and it's so exciting to see what a focused well-executed program can achieve!
Ready to jumpstart your own inbound marketing program? Download our complimentary eGuide today.