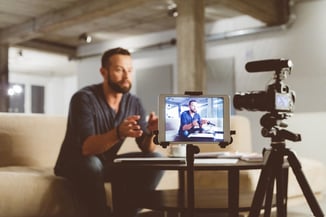 When marketers are asked what holds them back from creating more video content, lack of time and resources usually make the top of the list. But given that 54% of people want more video, making sure that yours is a hit and not a miss is extremely important.
Whether you're creating a video for social media, your company website, or a personalized message to a potential client, there are five video marketing mistakes you'll want to avoid.
Number 5: Failing to Consider SEO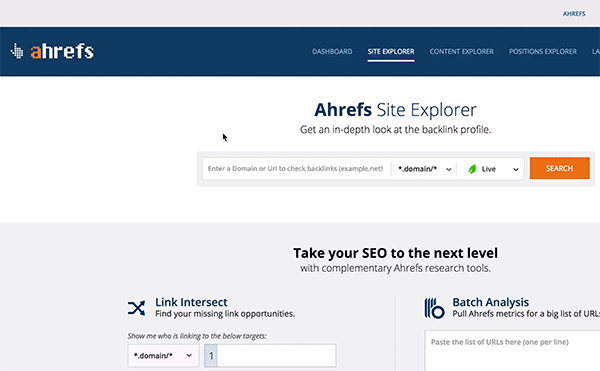 Every marketing professional should have metrics they need to meet for every piece of content they produce. These goals can be attaining a large number of views, tapping into a new audience, or generating higher click-through rates. But if you want to meet your metrics, you need to focus on search engine optimization (SEO).
If you don't have targeted keywords in your title and meta description, your video can get lost in a sea of failed content. And here's why.
Keywords help you rank on search by aligning your content and messaging to your buyer's search intent. Your keywords aren't just for optimizing blogs, landing pages, and ad copy. Audiences are increasingly using voice search assistants like Siri, Alexa, and Cortana to search for answers to their needs. And with Amazon and Google leading the pack in making content easily searchable through voice and audio, prioritizing this for your video marketing efforts is critical.
So how do you rank for keywords?
Short-tail keywords are harder to rank for and more expensive since enterprise-sized companies with bigger budgets have already claimed them. So, it's best to focus on long-tail keywords. Using long-tail keywords throughout your video transcript will help you rank better for the keyword phrases your audience is using.
YouTube, the second largest search engine in the world, is currently owned by Google. And with Google now prioritizing audio content in search results, your video content has a higher likelihood of ranking above your written content on the first page of Google.
SEO Optimizing Tips for Video
Select the right hosting platform (Youtube, Vimeo, Vidyard, etc.)

Include a video transcript

Make your thumbnails engaging

Focus on your titles and meta descriptions by including keywords

Only host one video per page and optimize the copy surrounding it
Promote your video on your social channels to drive traffic back to the page
Number 4: Not Knowing Who Your Audience Is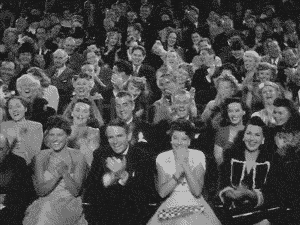 Most companies think they know who their audience is, often forgoing the need to create buyer personas. Yet companies that have documented buyer personas are 71% more likely to exceed lead and revenue goals.
Knowing your audience helps you develop a strategy to engage them better. It enables you to select the right words and tone to create messaging that resonates with your target audience best. If you haven't established your buyer personas, then stop what you're doing and read this blog.
Not only will your buyer personas make your video content more impactful, but it will also enhance all of your other content marketing efforts.
Number 3: Your Call To Action Is Missing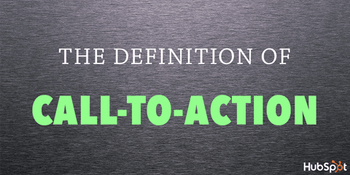 You've worked hard to create a masterpiece, but you failed to tell your audience what to do next. This is a classic case of the missed opportunity.
Once a viewer clicks on your video, the next step is to make the ask. Telling your audience what to do and how to do it will help move your audience further along the buyer's journey. Do you want them to download an app, visit a website, or join a webinar? The choice is yours.
You can also include a call to action (CTA) at the beginning or end of your video by asking the viewer to subscribe to the channel or including a link that leads to a custom landing page on your website. Make sure to look at the options available on your video hosting platform to enhance your CTAs.
Wista, for example, allows you to include pop-ups at the end of your video. It even lets you add a form to capture their information right on the video, which is a great way to enhance the user experience. After all, the last thing anyone wants to do is navigate to another window to fill out a form.
Number 2: Leaving Everything Up to the Editor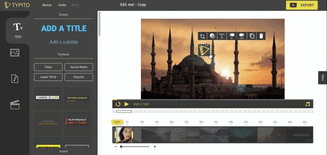 Meeting deadlines is hard enough, but telling your production crew minor mistakes can be fixed in post-production is a major mistake.
Some production mishaps just cannot be fixed during post-production.
Things Best Handled Before Editing
Audio (popping and no audio)

Lighting issues (overexposure, underexposure, etc.)

Taking multiple B-Roll take
To make sure that your video shoots go as smoothly as possible, make sure to plan ahead. In a strategy meeting with your team, you should cover the following:
Messaging

Scripts

Storyboarding

Call Sheets
Equipment
Scheduling
Roles/Crew
Number 1: Your Video Is Too Long

We get it. You want people to know how awesome your product or service is. So, you cram in as much content as possible to get your point across. But this is a huge mistake. With so much content competing for people's attention, if you can't grab theirs within the first 10 seconds of your video, then you've lost them.
To maximize the impact of your video, aim to keep it between 30 and 90-seconds. The 60-second mark is actually considered the sweet spot. Another general rule of thumb is to front-load your video. This is because the average video retains 37% of viewers who make it to the end.
The same holds true for any video digital ads you make. In fact they, should be shorter. During Google Marketing Live 2019, Google revealed that three 6-second bumper video ads were 107% more memorable, and generated 134% more purchase intent than a single 30-second video ad.
End Scene
With over 73% of people worldwide preferring video over written content, including video as part of your overarching marketing strategy is more important than ever. The importance of video increases when you consider that marketers who use video successfully grow revenue 49% faster than those who don't.
As you create your marketing videos, just make sure that you keep these five common video mistakes in mind. If you do, the results will speak for themselves.