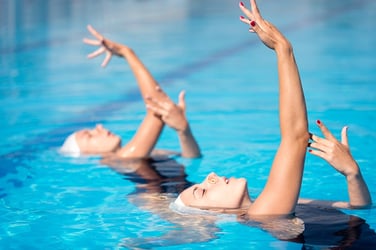 Let's face it: advanced, automated technology is everywhere. Coffee is brewed before you even wake up in the morning. Bills are paid automatically. Your GPS can guess where you need to go as soon as you get in the car. So here's the million-dollar question: is your sales and marketing team ready to automate tasks, too?
What is Automation?
B2B sales and marketing automation is the process of using software to control or perform actions automatically. With the right automation software or platform, you can nurture leads in an email drip campaign, engage with creative content at the right time on social media, send follow-up emails if a prospect goes cold, or send out instant notifications when a contact submits a form.

Starting with the right automation software can make your job less stressful by automating repetitive activities like emails, social media posts, reminders, and more. It also makes your company or client look good, with quick response times and more frequent touch points.
Look for These Signs Before You Invest.
With all these benefits, why isn't every marketing team taking full advantage of automation? This is where it gets a bit complicated. Before you go online and buy the first automation software you see, you need to research and determine if your team really needs it. (Check out our marketing automation infographic here.)
Here are the five signs to look for to determine if you need to take the plunge and invest in automation.
1. Your sales team is frustrated.
Is your sales team calling prospects too soon or too late? That can happen if you aren't using a the right automation platform.
Automation solution: With platforms like HubSpot, you can better align your marketing and sales efforts with lead scoring. Based on different factors, your leads get a grade on how qualified they are so your sales reps won't waste time on leads that aren't ready to buy.
2. You can't track the ROI of your marketing efforts.
Your team may be struggling to prove its worth, and that troubles upper management.
Automation solution: Marketing automation makes it easy to monitor, track, and report on the performance of your marketing efforts. Generating reports can be simplified with a handy dashboard available for any metric you need.
3. Your teams are spending too much time on repetitive tasks.
How often do you make it through everything on your to-do list and still have time to work on other things? If you're getting bogged down working on repetitive tasks, then it's time to consider automation.
Automation solution: Automation allows sales and marketing to spend less time on menial tasks and more time where it matters.
4. You're losing out on leads.
Are you nurturing your leads? Without automation software, it could be easy for your leads to fall through the cracks.
Automation solution: Once leads enter the sales funnel, you can use drip campaigns, email workflows, sales sequences, and personalization to keep them interested in learning more until they're ready to close.
5. You're using too many tools.
The right automation software should include all the tools you need and align with your CRM. It's easy to get caught up in the latest toy, but don't let your team get shiny-object syndrome.
Automation solution: Research tools carefully and try to find a platform that integrates well with all of the tools you want to use. HubSpot, for example, integrates with WordPress, Google Calendar, Eventbrite, SurveyMonkey, and Zapier, among others.
If You Don't Have a Strategy Yet, Wait.
Choosing and investing in automation software can be tough, and you don't want to dive in if you don't have a marketing and sales strategy in place yet. You want to make sure the software you choose has all the features you need to execute your strategy, which is why you should start with strategy first.
Overall, working with an automation platform is a process. Your marketing and sales teams need to align goals for lead generation, scoring, and campaigns. When you're on the same page, automation tools will be your best friend.
Wait, you're leaving? Quick, sign up for our blog notifications so you don't miss anything.