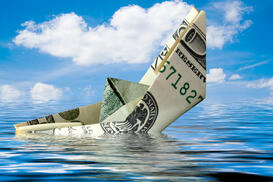 If you are a B2B company and haven't started blogging, your ship of prospects might set sail without you on board. Missing the boat means that you are missing key opportunities to:
Build brand awareness
Stand out as a thought leader
Differentiate yourself from your competition
And, most importantly, drive leads
Converted leads mean sales, so get on the boat and start blogging now. Make blogging a key component of your marketing plans.
Blogs Bring Traffic And Leads To Your Business. B2B companies that blog get 67% more leads per month than those who don't and have 55% more website visitors (Hubspot). More visitors and more leads = more sales. Think of your blog as one piece of content that feeds your social media network; your Twitter, Linkedin, Google + and Facebook updates. All avenues pointing back to your calls to action on your website. And, the great news is the average cost to generate a lead through inbound marketing ($143) is about half the average for outbound marketing ($373).
A Blog Is A Content Asset That Keeps Giving. Not only does it establish you as a thought leader in your space, it helps you engage with people that are interested in your services. And, once a blog is published, it can be read by people when they most need the information, when it suits them best. So, by blogging at least weekly, you build content that lasts. You can even repurpose old blogs, freshen them up or link to them and give them a new life. They are valuable assets. Blogs give websites 434% more indexed pages and 97% more indexed links, giving you more of an on-line presence. (Content+) Without indexed pages, your website is almost impossible to find.
Blogs Provide New, Fresh Content. And once you have the ability to be found online, you need to keep producing new, fresh content. Consistent blogging is a great way to keep that content coming and keep Google crawling your site. Google loves new content. Read "The Freshness Factor", by SEOmoz to learn how Google scores content for freshness; and not just Google, Bing and Yahoo as well. They factor recency, a score based on the inception date of content, into their criteria for search relevancy. Additionally, blogs are considered a new page on your website. Great content that matches users' queries remains fresh, useful and helps you get found.
Your Competitors Are Already Blogging. 91% of B2B marketers are involved with content marketing, according to the 2013 Benchmarks, Budgets and Trend North America report produced by the CMI and Marketing Profs. Blogs are used 77% of the time as engaging content and 59% of B2B marketers rate blogs as the best content marketing tactic. So, most of your competitors have already seen the value of blogging and are already producing content.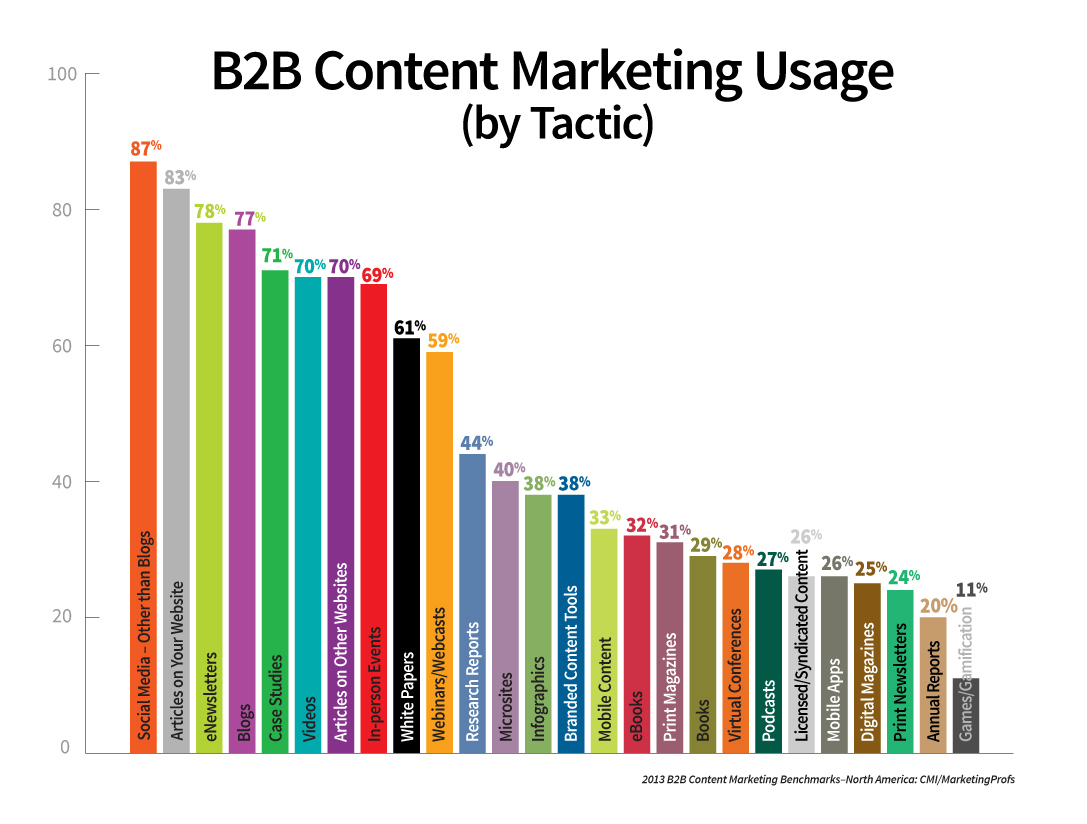 Blogging Provides The Content Your Customers Are Hungry For. It's a great way to nurture prospects through the often lengthy B2B sales cycle. According to Eloqua, 75% of executives want business to ease off the hard sell. By providing persuasive information that helps them make intelligent decisions and solve problems, prospects can more quickly come to the buying decision.
According to Fast Media, June 2010, Kinexis, a supply chain management solutions provider from Ottawa considers its blog a huge part of its social media strategy. Kristen Watson, VP of Corporate Marketing noted "We were banging our heads against the wall, questioning if it was worth the investment of time. Our blog today is one of the industry's leading blogs; we get a lot of leadership points off our blog because we're quite careful about the quality of the content." Their growth statics show their success in "never trying to be over-promotional and always talking about real issues."
2.7 times increase in website traffic
3.2 times increase in conversion
5.3 times increase in blog traffic
6.0 times increase in registration of community members
So stop being left on the dock.
Create it, Tag it, Enjoy it, Say it, Shout it, Push it, Bite it, Perfect it, Believe it, Face it, Live it, Love it, JUST START doing it. BLOGGING is an undeniably important part of your overall marketing strategy.
For additional tools to generate more lead-generating traffic to your website, download our complimentary Inbound Marketing E-Guide.