We all know that digital B2B marketing trends are constantly changing. Here are the top 5 trends gaining momentum that you'll want to include in your 2019 strategic plans.
1. Predictive/Intent Data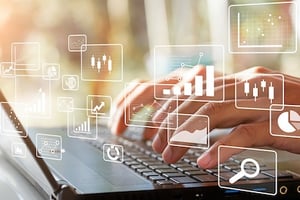 B2B companies continue to recognize that demand within target companies is defined by several varying individuals that comprise a buying group (or what Sirius Decisions refers to as a demand unit). Sirius Decisions' Demand Unit Waterfall, a process for identifying and prioritizing demand, defines a key step in messaging to these demand units as identifying which units in your target market are actively seeking the solutions you provide.
Identifying these active buyers can be particularly tricky. With so much of an individual's research happening outside the purview of sales reps, it's difficult to know when there is an opportunity to gain consideration with buyers. Enter intent data. Solution provider Bombora describes intent data as "looking at what an individual or a company has recently done to determine what may be of current interest to them." The really powerful aspect of intent data is that it's not just from your website. Intent data tools aggregate information from other websites and offsite locations to predict interest. With this data, marketers can then determine paths forward for engaging active buyers through a variety of channels such as direct mail, sales outreach, or digital advertising.
As B2Bs continue to move toward marketing to demand units and account-based approaches, look to see a growing market of solutions for collecting and reporting intent data.
2. AI and (better, more useful) Chatbots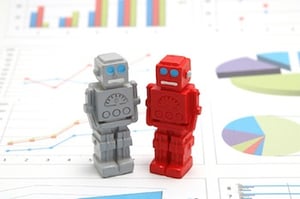 AI and chatbot tools have surged in popularity over the past year. While most have had good intentions, there's still something missing about the typical chatbot experience — the human element. Investing time into a sales chatbot to create an experience that doesn't leave your prospects feeling annoyed or cheated out of a human experience is quintessential to seeing the real payoff. Determining the scenarios your chatbot should address, various paths and responses users may need to take, and when users should be routed to a human are all parts of creating a helpful instead of hindering process.
That initial time investment should show return pretty quickly, too. It's predicted that chatbots could save more than $8 billion per annum by 2022, which would be up 400% from 2017.
3. Voice Search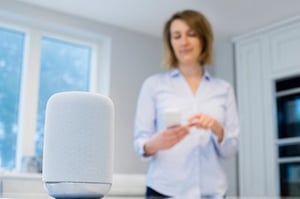 Do you have Alexa or Google Home at home or work? While it has taken a while for voice AI to be seen as more than a passing fad, 65 percent of those who have bought into voice speakers say they don't see themselves getting rid of it anytime soon. It's also estimated that 67 million voice devices will be in homes and offices across the United States by 2019, so it's safe to say that voice search is here to stay. As marketers, we should be incorporating voice search as part of our SEO strategy. A quick step in the right direction could be to use more natural language rather than thinking strictly about keywords. This way, you'll be ready for the increased traffic coming from voice search, since it's predicted to count for half of all search queries by 2020.
4. Native Ads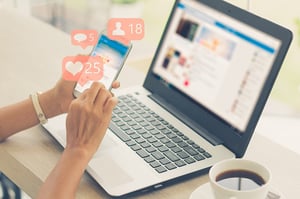 Traditional ads like web banners aren't nearly as effective as they used to be. We've basically trained ourselves not to see them and have used Ad-blocking technology to make sure we ignore them. So how do we find a better way to advertise in 2019? Queue in native ads.
What are native ads? Native ads are social media ads that are formatted like posts and displayed in the natural stream of updates in the users' timelines. Think Instagram promoted posts or LinkedIn sponsored updates. They take the concept of digital marketing and flip it on its head — instead of being intrusive and distracting, it conveys a story in a more natural way.
Using native advertising gives you a chance to tell your brand story in a way that allows you to make a stronger and better connection with your audience. That's a surefire way to make your engagements, conversions, and click-throughs more meaningful in 2019!
5. Video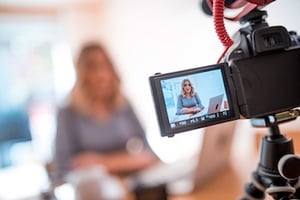 Look, I know this isn't a new aspect of digital marketing at this point, but the numbers are staggering. Ninety percent of customers report that watching videos about products helped them make their buying decision, so it really does affect your bottom line. If you haven't tried putting up a vlog or a video in an email, try it out in 2019 to see how it can help you reach your goals. Check out our blog: How to Transform Your Blog Posts into Successful Video Marketing to jump start your video marketing efforts.
Video can also make an incredible difference for sales teams. Using video, especially video with personalization, is shown to help sales reps boost response rates, accelerate pipleline, and close more business. Even if you've adopted video as a key component of your marketing strategy, look to see how you can incorporate it into sales prospecting cycles.
Technology has helped digital marketing tactics grow leaps and bounds over the past few years, and 2019 is going to continue that growth by helping marketers find more leads that are better than before. Even though we're still a few months away from the new year, it's best to stay ahead of the game by integrating these 5 trends into your strategy, if you haven't already.
Not sure where to start? Tactics should always align with your goals. Get started with goal setting using this SMART template.