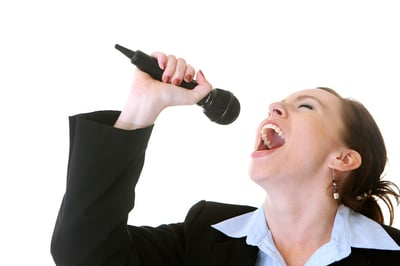 What do peanut butter and jelly have in common with public relations and inbound marketing? They each go well with the other! Well, maybe not peanut butter and public relations, but inbound marketing and public relations goals are more clearly aligned than you may think.
Public relations focuses on promoting brand awareness and attracting potential business, and inbound marketing uses content marketing to convert the audience from strangers into customers. Their shared purpose? To strengthen your brand identity, increase traffic to your owned properties, and attract qualified leads.
We have already given you the keys to creating a winning inbound marketing strategy. Now it's time to explore how public relations can take different areas of your inbound marketing strategy to the next level.
The End Goal
One habit of a highly effective inbound marketer is to start with the end in mind. Efficient inbound marketing strategies start with discussing the goals of the business and are followed by a tailored content marketing plan. However, wouldn't it be great to know if the proper content you are looking to create is something your audience even wants?
One of the functions of PR is to anticipate, analyze, and interpret the attitudes of your market through extensive research. PR professionals do market research to anticipate the trends in your target market, analyze if your company goals are equally matched with that of your target audience through surveys of current or potential clients, and interpret how your target market is receiving your business through monitoring your social media. The proper use of PR can provide your business with clear feedback on if your inbound strategy is in line with that of your target market.
SEO
Search engine optimization is now at the forefront of every business' website & content marketing initiatives. One of the staples of any good inbound marketing strategy should be strong SEO research. Knowing your keywords, optimizing your website pages, and creating content for your buyer personas in the different stages of their buying journey are all important details to ensure your business is found within search engines.
PR can be used to amplify your SEO through their established connections to impactful publishers and bloggers related to your company niche.
The goal of PR is to bring awareness to your company's services or products by spreading the word about your accomplishments, community involvements, new service offerings, or product launches. Think of PR as a proud mom that will promote all the amazing things her brilliant and successful child does (a.k.a. your business) to anyone willing to listen. PR can go about this through producing keyword-optimized press releases, creating topic or customer pain point-related editorial calendars, boosting the viewership of company events, and targeting large, search-engine-friendly publications to link back to your content. Without being as overbearing as a proud mom, innovative PR simply looks to generate attention and links to your business.
SROI
One of the greatest benefits of a strong inbound marketing strategy for a B2B business is the ability to view and track ROI. The entire inbound marketing process revolves around consistent tracking, analysis, and refinement to turn your marketing efforts into profit. But how does a business track their marketing efforts on their surrounding environment? This is where SROI, also known as Social Return on Investment, comes to the rescue.
Social ROI measures the broader concept of value within a business including social, economic, and environmental factors in a way similar to the principles used in cost-benefit analysis. SROI is becoming an increasing interest to B2B professionals because of its ability to measure the social value of an investment. In order to properly calculate the SROI for your business, PR and Inbound must join forces. The tools used by inbound marketing specialists to track marketing efforts (i.e., marketing automation platforms, like HubSpot), and the tools used by PR professionals to monitor company influence (i.e., group interviews & surveys) can be used to calculate SROI. This helps businesses discover their impact, and communicate their impact to investors or other businesses.
Inbound marketing and public relations each share the goals of promoting brand awareness, increasing web traffic, and attracting potential buyers through industry leaders and great content. Utilizing PR in these different areas of your inbound marketing strategy will turn an ordinary business into an extraordinary one.
Download our eGuide to learn how to get started with a great inbound marketing program.