Because one size never fits all.
We've built a suite of B2B marketing services that can be tailored and integrated to meet your marketing objectives. It starts by understanding your ideal customers: what motivates them, what worries them, how they talk, where they get their info. Marsden Marketing helps clients craft the right blend of brand image, messaging, and channels to become more relevant, resonant, and desirable.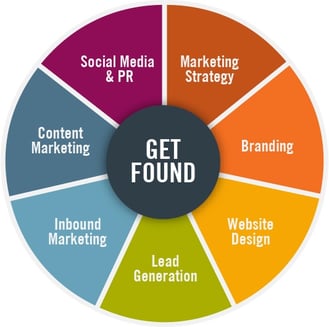 Marsden has decades of experience helping B2B companies refocus and reenergize their marketing spend and connect with prospects in new ways. Here's how:
B2B branding matters more than you might think. Your brand is the expression of your company's purpose and promise. It's the intersection of what you deliver and how people feel about you. We bring those together.
Content Marketing is the cornerstone of B2B marketing in the digital age. Marsden Marketing creates and distributes powerful content that resonates, commands action and reaches prospects, influencers, and customers at the right time and in the right place.
We live in a digital world – and so do your prospects. Prospects have access to information any time and any place they want it. You need a partner that is expert at navigating this digital landscape. Let's get in there.
Getting found, converting website visitors into leads, and nurturing them until they're ready to talk to sales is the name of the game. We've been playing this game for years and know how to win. As a HubSpot Platinum Partner and Pardot Partner, we have the tools and expertise to give you the edge.
It's all about leads. Not just any leads, the leads that will become sales. Marsden Marketing generates the right leads for our clients. We see the integrated marketing and lead generation process like a waterwheel – the more that goes into it the faster it turns. How fast do you want to go?
Without a strategy, it's all just random acts. We help clients get clarity, make tough decisions, integrate their marketing efforts, and adjust to maximize returns.
We live in "The Connection Economy" and social media and public relations are essential tools to make and nurture those connections, (Yes, even for B2B companies). We know which channels to use, how to start those conversations, and how to engage those who matter to your success. Let's get you connected.
You don't want a beautiful website, you want a beautifully effective website. Marsden Marketing creates "fit for purpose," mobile responsive websites that integrate design, technology, user experience and SEO'd content to attract and convert your desired prospects into clients.